EMV terminals aren't new to the payments industry. In fact, it's been several years since the United States enacted an EMV compliance law to encourage merchants to upgrade their point-of-sale systems to accommodate chip cards; 97 percent of US-based credit card transactions are processed on EMV cards. However, the technologies used to process EMV transactions continue to evolve.  
If your business accepts credit card payments in a card-present / brick-and-mortar retail setting, it is essential that you keep up with the latest enhancements in EMV payments. At Curbstone, we don't just mean this from a "state of the art technology" perspective (which, of course, is important). We also mean this from a security and compliance perspective.  
We're constantly introducing new ways to help our merchants make payment processing faster, more efficient, and more secure, which is why we're introducing the popular line of Dejavoo EMV terminals to our product lineup. In this article, we'll explore their key features, implementation and setup, compliance and regulatory implications, and the benefits of using them for your business.  
Key Features and Capabilities of Dejavoo EMV Terminals
In case you're not fully familiar with EMV terminals, a quick background: 
EMV is a global standard for authenticating credit and debit card transactions. It's named for the three companies that initially developed the standard: Europay, Mastercard, and Visa. Today, most major credit card brands, including American Express, Discover, JCB, and China UnionPay are involved as well, along with the original founding members. 
The EMV standard was introduced to reduce payment fraud associated with magnetic-stripe credit cards. Where signatures could be forged and magnetic strips could be easily hacked, chip cards require users to input a personal identification number (PIN). This method has proven highly effective at reducing payment fraud over the last few decades. However, chip cards require specialized devices – hence the switch to EMV-specific terminals, which use microchip technology to read data and process transactions from chip-enabled cards.  
When it comes to these terminals, there are lots of brands to choose from. We've selected Dejavoo for our credit card processing suite as they offer best-in-class functionality across several areas. 
Security
Dejavoo terminals support a combination of important security measures, including: 
End-to-end encryption

 

Tokenization

 

Tamper-proof, clone-proof EMV chips

 

More advanced fraud prevention tools

 
Combined with our PCI-compliant payment processing methods, you'll be able to deliver a secure in-store checkout experience that also helps you reduce your audit requirements. 
Enhanced Contactless Payment Options
Dejavoo's EMV terminals process several other payment methods in addition to chip cards. While most (if not all) credit card issuers have switched their customers to chip cards, Dejavoo terminals still offer the option of running credit cards with a magnetic stripe. More importantly, though, they support several contactless payment options, such as NFC (near-field communication) and mobile wallets like Apple Pay and Google Pay. You give your customers more ways – and more convenient ways – to pay.  
A Customizable Interface
Dejavoo terminals offer a user-friendly interface that can be customized to your unique needs. Add branding (such as a logo that displays during idle prompt) and promotional messaging (such as discount offers to increase order volume) as part of your setup process. 
Multiple Connectivity Options
Dejavoo's payment processing terminals can connect to the internet via Wi-Fi, Ethernet, or cellular networks. This eliminates the need for local network addressing or VPN connectivity to trigger transactions remotely, which in turn provides more flexibility for your payment processing options. 
A Full Hardware Range
There's no one EMV terminal that's right for every business. That's why we paired with Dejavoo, who delivers a full line of Android terminals at various price points. Find options for: 
Oversized touch panel displays

 

Thermal printers

 

Barcode scanners

 

Auto-focus/flash cameras

 

Built-in microphones and speakers

 

Fingerprints sensors

 

Satellite USB

 

12-hour battery life

 

USB charging

 
Mix and match EMV terminal options to best suit your business. Everything integrates seamlessly with Curbstone for a streamlined credit card payment experience.  
Portability
Several of our merchants needed portable payment terminals, and Dejavoo delivers. Their wireless terminal line lets users collect payments away from a physical checkout counter. 
In-House Support
At Curbstone, support is an integral part of our product offering. We wanted a way to deliver support for our credit card terminals in-house, rather than sending our customers to a third-party vendor. Our partnership with Dejavoo allows us to extend our 24/7, US-based technical support to our hardware offering as well as our software.   
Implementation and Setup
Curbstone provides an integration platform that allows businesses to quickly and easily integrate their Dejavoo terminals with their existing systems. We'll walk you through the process of setting up transaction types, cards-on-file for returning customers, automatic nightly settlements, and other crucial configurations.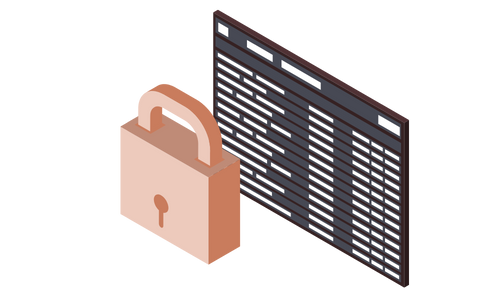 From there, you'll also need to set up your security configurations. This involves steps such as:  
Changing your default passwords

 

Enabling end-to-end encryption and tokenization

 

Implementing secure data storage practices

 
We'll guide you through the entire deployment process and answer any questions that come up once you're live. As always, we'll be your first point of contact for any payments-related questions – whether you need help with your hardware, your software, or anything else. 
Compliance and Regulations
EMV terminals are subject to various compliance and regulatory requirements, including the PCI-DSS (Payment Card Industry Data Security Standard) and EMVCo (Europay, Mastercard, and Visa Chip Specification). These requirements are in place to ensure that businesses are using their credit card terminals in a secure and compliant manner, protecting the integrity of the payment system and the privacy of cardholders. 
As with all of our payment processing technologies, our EMV terminals can help you reduce the burden of compliance. We're here to help you keep an eye on ever-changing security standards, such as segmentation, and ensure that both your hardware and software choices are appropriately protecting your cardholder data. 
Learn More About Upgrading to Dejavoo EMV Terminals
If you're looking to improve the security and efficiency of your card-present payment transactions, EMV terminals are an essential technology. With chip reading capabilities, customizable interfaces, and contactless payment options, Dejavoo's hardware line offers a range of features that make them an attractive option for businesses of all sizes. To learn more about the flexible, convenient, PCI-compliant EMV terminals that we're now offering our customers, contact us today.