In an internet of things world, where everything is moving to the cloud, many IBM i-based businesses are considering cloud-based payment solutions. However – as with any modern cloud solution – these options come with trade-offs. If your ERP, order entry system, or other applications are based on the AS/400, what benefits or functionality are you sacrificing by pursuing a cloud solution?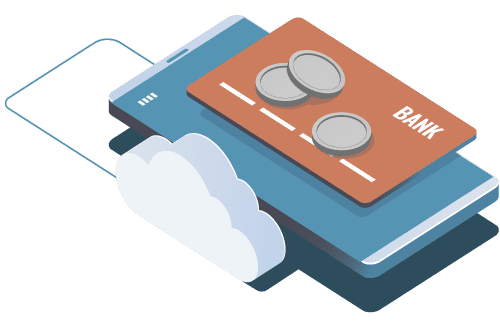 Cloud-based solutions, by their very nature, are disjointed from your local system and applications. A payment processing platform designed and built to run on your system, on the other hand, provides far superior functionality in terms of integration, flexibility, and automation.
Trying to decide which option is most appropriate for your business? Consider the benefits of Curbstone's native payment solution, built on and for the System i.
Seamless Integration With Your Legacy Applications
Curbs allows you to install and begin manually taking payments almost instantly, but the REAL beauty is the support for real-time integration. Yes – this is more time-intensive than "flipping a switch" and turning on payment functionality, but it provides the foundation for more operational efficiencies and cost savings in the future.
Being a transaction processing engine, our technologies do what you tell them to do.
Curbstone offers several APIs, depending on your desired action, that allow you to tightly integrate with your apps. This means that your applications can drive Curbstone. A seamless integration connects everything together, consolidating systems and processes. This allows you to automate key operational workflows – including your settlement processes, reconciliation, and other time-consuming daily tasks.
From a technical perspective, integrating to Curbstone is insanely easy! Our APIs are well-documented and easy to understand. We essentially hand you the keys to the Curbstone kingdom. With our documentation and copybooks, you can perform fully functional integrated transactions in as little as 15 lines of code.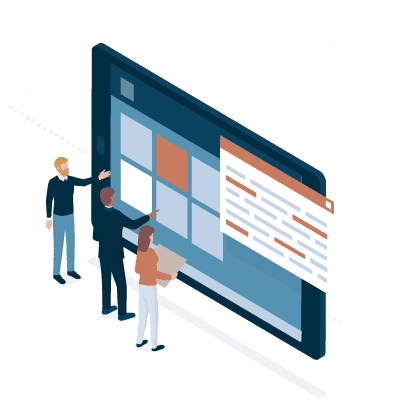 More importantly: Curbstone is built on RPG. We speak your language. With decades of experience on the 400, we are using the platform for the same reasons you are! Our support team has the knowledge to address your concern, no matter how unique. And we're absolutely serious when we say that our staff are available 24×7. Even if you're experiencing an issue that isn't with your payment software – for example, if the issue is with your bank or your acquirer – we'll make sure you get the answers you need.
Of course, even with an API toolkit at your disposal, payment integrations can be time- and labor-intensive. That's why it is important that you choose a reliable provider with a long resume of experience on the IBM i, backed up by customer testimony.
Today's cloud-based payment processing solutions are notoriously inflexible. The technologies are designed to be plug-and-play – but many businesses find that plugging them in to their existing workflows is easier said than done. When they find that their new cloud-based platform can't accommodate the payment processes they need to execute – for instance, zero-dollar authorizations or deposits on made-to-order items – they're faced with the added challenge of changing their back-office operations to fit a square peg into a round hole.
Integrating to Curbstone offers maximum flexibility. Because we are a transaction processing engine, our payment processing software can accommodate the most unique use cases. At the end of the day, every action we make is driven by an action that you send us. This fundamental principle offers exceptional flexibility.
Faster Payment Processing and Fewer Manual Workflows
When selecting a credit card processing solution, there are certainly speed considerations as well. A cloud-based credit or debit card processing platform is going to require all communications to be sent out over the internet. Response data will have to be manually handled. Daily account reconciliation will be manual. With Curbstone, these things are automated. Authorizations are as close to real-time as it gets. Having an API programmatically available on your system is the fastest solution for real-time payments.
Lower Payment Processing Costs
The low up-front price of cloud-based payment processing applications can be appealing. However, there's more to think about than the initial cost of the solution. For instance:
Are you receiving the best rate from your acquirer? Are you losing valuable revenue to preventable downgrades – for instance, because you're taking too long to manually settle your batches? Are you paying internal resources – and taking their attention away from other projects for months at a time – to complete long and complicated PCI audits?
Curbstone can help.
In many scenarios, merchants have saved so much money by switching to Curbstone that our technologies have more than paid for themselves within one year of implementation.
Read More: Eight Strategies for Reducing Your Payment Processing Costs
Enhanced Security
Cloud applications can introduce a number of new security concerns. With Curbstone, however, you reduce – not expand – your potential vulnerabilities.
As a PCI Level 1 Service Provider, we keep sensitive card data off your systems and networks. Curbstone stores and maintains your card data on your behalf, reducing your audit scope and the likelihood of your customers' card data becoming compromised in the event of a breach.
Learn More about Curbstone's IBM i-Native Payment Processing Technologies
While a cloud-based solution may seem like the most promising way to modernize your payment operations, Curbstone's native technologies offer a more efficient combination of integration, flexibility, automation, cost savings, and security.
To learn more about the impact our payment processing as a service platform can provide for your business, contact us today.
Learn More about IBM i Payment Processing