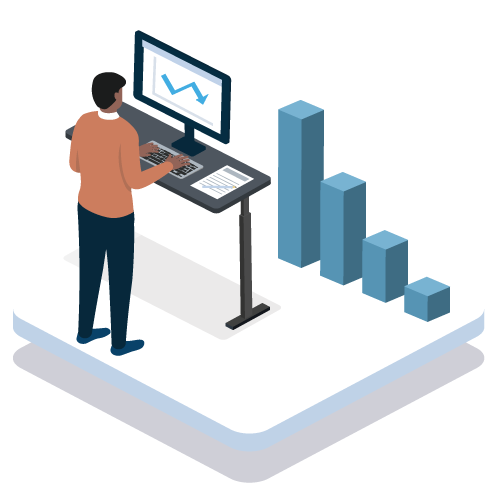 As software vendors look for ways to improve their product and become "stickier" with their customers, many are expanding their ecosystem with embedded payments. Corporate end users are able to process their own customers' credit and debit card payments within their existing applications – without having to rely on a third-party product.
This concept is so popular that – according to a 2021 report, Embedded Payments and the Reinvention of Customer Experiences, 83 percent of merchants were planning to offer embedded payments to customers within the next five years.
Their reasoning?
85 percent of companies wanted to more effectively manage the front-end customer experience
84 percent wanted to increase the number of customer touchpoints with their brand
68 percent found increased cross-selling opportunities either appealing or very appealing
With more merchants looking to implement embedded payments, more software vendors are looking to add out-of-the-box functionality to their product offering.
However, embedded payments aren't just a way for software vendors to respond to customer demand. They're also useful for:
Increasing cross-sell and up-sell opportunities
As software companies work to upgrade users from legacy technologies to newer versions, enhanced functionality can persuade customers to make the switch. Similarly, embedded payments are an appealing add-on module for cross-sell opportunities, which are integral to many software vendors' revenue growth.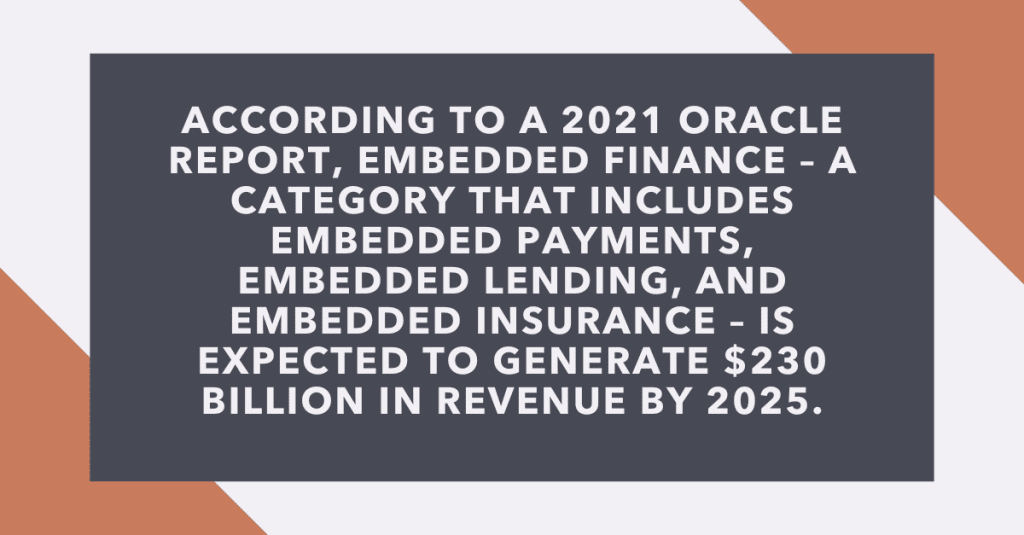 Attracting more new users and out-competing other solutions
With a growing number of merchants considering embedded payments a must-have, a native solution can help sales teams more closely meet new customer's requirements. The need for consolidation is especially true for customers who are looking to migrate away from a disparate collection of point solutions and onto an all-in-one ERP. A product with an integrated payment module can more easily out-compete a solution without one, helping ERP vendors bring more new customers onto their system.
Increasing retention rates
Some studies suggest that companies switch ERP systems every five to ten years. However, users are less likely to migrate away from legacy technologies that they use for multiple processes, or that they view as a "one stop shop" for all of their business needs. For ERP vendors, embedded payments are a leading way to deepen their relationships and make legacy software packages "stickier" for existing customers.
Similarly, ease of use matters – a lot. A product that delivers a better customer experience is more likely to create internal advocates. When your end users have more satisfied – and more vocal – champions, you're likely to see higher retention rates and potentially even more referrals.
How to Embed Payments into Your Software Offering
When it comes to embedding payments into your product, a multi-tenant approach lets you build one integration, then offer the solution to all of your customers. Once the initial integration is complete, it's a simple as "turning on a light switch". Your Professional Services team isn't on the hook for long or complex customizations.
Background Matters
R&D teams may be unenthusiastic about the prospect of a long or complex payment integration – but that doesn't have to be the case. Choosing an embedded payments tool that's written in the same language as your existing product offering makes it much simpler to execute. If the process is as simple as taking existing data structures and populating them with the appropriate tables and transaction types, your programmers are facing a much simpler process.
Curbstone: Embedded Payment Technologies for Software that Runs on the IBM i
At Curbstone, we specialize in embedded payments for software that runs on the IBM i / AS/400. We've worked with both vertical and horizontal market software vendors, developing out-of-the-box payment processing solutions for a number of commercial ERPs. With RPG-based technologies and 24/7 support, our team is here to make the process as straightforward as possible.
If you're planning to add embedded payments to your software offering, we'd love to talk. Find out how one of our ERP partners successfully embedded Curbstone payments into their platform and rolled it out to their customer base, or contact our partner team to learn about doing the same:
A Trusted Member Of The Payments Industry